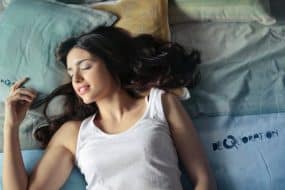 A Reason Why Digital Door Lock Installation Is Needed.
At Perth Emergency Locksmiths WA, your safety matters to us whether you're a single female in Perth,
a young couple with kids, an empty nester, a pensioner, or a commercial business owner.
Today, if you're not careful, people will take anything if you don't bolt it down with padlocks.
With more than a decade of experience serving Perth and its surrounding suburbs.
Perth Is Not What It Used To Be – BEWARE!
Crime is steadily increasing. In January 2017, the West Australian reported Perth's top crime suburbs in an article titled Perth's crime hot spots revealed with new suburb breakdown. The list which used WA Police and Census Data detailed suburbs that over-indexed on robbery, graffiti, car theft, burglary, and assault – broke crime down to a number of criminal activities per 100 people.
Perth's SAFEST suburb was Dalkeith.
What's Driving Crime in Perth?
As Perth's leading locksmith (we are owned by Magnus Aller, an ambitious young locksmith who completed his MLA – Master Locksmith Association exam from New Zealand and who now has a team of locksmiths working for him), we have a view on Crime in Perth and what drives it.
The desire a few members of society have in living a lifestyle based on convenience not work.
Digital Locks – a new trend we are seeing
Digital Locks could really mean anything from a door lock with a digital keypad on it to a lock with a Swipe Card to open it to a lock with an app to open it using Bluetooth or your Mobile Phone as a key.  They are far safer than traditional mechanical locks are and can only be opened by you or a person to you've given your key code to.
At Perth Emergency Locksmiths WA, we install all types of locks
Traditional mechanical locks
Deadlocks
Deadbolts (as required by insurance agencies for Home and Content Insurance purposes)
Electronic locks (with swipe car access)
Digital locks
Padlocks
We've been playing with Digital Locks since 2015
Thanks to nothing but the time we've spent learning these locks, we've developed an expertise in installing them that is second to none in Perth city or its surrounding suburbs.
Digital Locks provide you with security that traditional locks simply cannot match.
Only a few locksmiths have the expertise that's required to install them. Perth Emergency Locksmiths WA is one of them.
If Your SAFETY or the SAFETY of your FAMILY matters to you, then you should talk to us
At Perth Emergency Locksmiths WA, our mission is to keep you SAFE- first and foremost. At all times of the day or night! With a crew that operates 24X7 – 365 days a year – and a commitment to getting to your destination within 30 minutes or less, we have your priority at heart – also your safety and your security!
To talk to one of our Customer Service Operators who will dispatch a Crew Member out to you, please call us now at 0403 232 113.